What my students say about my classes…
"I love how Krista's classes start slow and build up and then soften again, and how it really does feel like an all levels class and how encouraged we are to take care of ourselves and do what feels right for us.  I love how I feel after her classes.  And I love the pure joy that Krista brings to teaching." – Barbara P.
"My body always feels better after Krista's classes.  Her careful attention to alignment is truly beneficial.  Thank you, Krista!" – Guila M.
"Krista brings a warm and supportive attitude to her classes, and makes sure everyone is comfortable with what they are doing. For a somewhat creaky, 65 year old first time student, her class has become an essential part of my week." – Tony M.
"Krista is an incredible yoga instructor. She was able to take my personal physical challenges and needs and provide ways to strengthen my practice through postures and ways to think about postures. Most of all, I appreciate that she took into consideration where I was emotionally and helped me have patience with myself." – Suzanna
"I took Krista's pre-natal yoga class through my entire pregnancy and it was the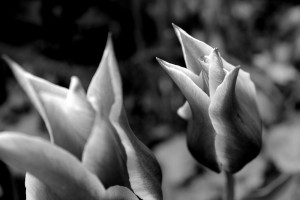 perfect way to ease through the 9 months.  Krista creates a very welcoming and supportive environment — for people new to yoga and for those who have have been practicing for years.  I really enjoyed her approach to strengthen and recognize one's changing body, while at the same time sharing her own experiences and thoughts about pregnancy, as a new Mom herself.  She created a perfect balance of yoga instruction, a solid but relaxed workout, and a warm personal approach that made the class something that I looked forward to every week." – Kim
"As someone who has taken many classes at many different studios, I have never had a teacher as supportive and encouraging as Krista!  One thing that I love about her teaching style is that she gives feedback throughout the class so that you know that you're on the right track.  She gives positive reinforcement, while at the same time challenging you to grow and deepen your practice.  I cannot say enough good things about this unique and special teacher!" – Franny
"I had never done yoga before, and although I loved sports and hitting the gym, couldn't imagine myself being able to do yoga.  Krista's classes totally changed my experience with yoga and expanded my relationship with my body and exercise to a more grounded and holistic place.  In her class I am challenged to work on my breathing and use muscles in totally different ways that I am used to.  Outside of her classes,  I now take stretching really seriously, which has helped me take better care of my body and prevent injuries.  Her classes are definitely challenging for all levels of yoga students and at the same time a safe, comfortable place to learn for people who've never done it before."  – Ilana