I offer private yoga sessions, in your home or in my home-studio.  Private yoga sessions allow us to specify the class time to your goals and body and needs.  Some people seek out private sessions for therapeutic reasons (see "yoga therapy" below), others simply to have a practice that fits their specific needs.
What happen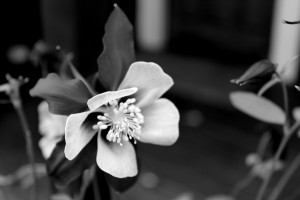 s in a private yoga or yoga therapy session?
A private yoga therapy session will look different for different people.  Most sessions will include checking in, mindfulness meditation, breath work, and physical movement and holding of poses.  Unlike a traditional group yoga class, in a one-on-one session there is often more conversation between me and the client so that the session is constantly shaped together.  We will also set goals or intentions and check in on change.  Change is rarely linear – it can happen dramatically or subtly, and it is often moving just below the surface of our awareness.  One of the benefits of yoga is increased self-knowledge and perceptiveness, so usually within a few sessions you will know if the practice is leading you toward growth and healing.
Feel free to contact me to talk more about yoga therapy and decide whether or not it is right for you.
What is Yoga Therapy?
Yoga is sanscrit for "union" or "yolk" – it is a practice of "yolking" our selves to our highest potential and inner wisdom.  Our bodies are incredibly intelligent organisms, and yoga therapy aims to restore balance to the body so the body can heal itself.  For some people, "balance" means healing from injury, chronic pain, depression or addiction.  For others, finding balance means cultivating physical and mental postures that allow them to meet the everyday stresses of life with flexibility and an open heart.
Yoga works on many of the body's systems at once – the nervous, cardiovascular, digestive, endocrine, and muscular systems.  One of the benefits of yoga therapy is the sometimes profound change that can happen by addressing all of these layers of the body at the same time.
I have worked with children with disabilities as young as one and two years old and seen the benefits of therapeutic yoga.  I have worked with people for a single session who report feeling change, though it is better to commit to at least a few sessions.    You do not need to be able to twist your body into pretzel shapes, or any other shape for that matter.  You just need to be interested in looking deeper at yourself and opening up to your body's ability to restore itself.
Cost of Private Sessions
I charge a sliding scale of $50-90 per session.  I aim to make the classes as accessible to as many people as possible, asking those who have more access to resources to pay on the higher end so others can pay less.  I am also open to trades or other arrangements.